As this is DupeFree Pro v2′s very first holiday season, we'd like to say "Happy Holidays" in an extra special way…
If you are a current DFP v2 user, or if you become a new DFP user before the end of December, we'd like to give you the chance to get a completely FREE additional DupeFree Pro license! (a free license to the Visual Editor [Core Module] - currently selling for $59!)
Many of you work with freelancers, virtual assistants or use more than one computer, so we felt giving you a chance to get a free additional license to install DFP elsewhere at the same time would be of a much more significant benefit to you than just another freebie download.
However, as this is a really big offering on our part, we would really like your help at the same time. So we've made this offer more of an "exchange"… But don't worry, it's super easy and quick to get your free additional DFP license…
In order to qualify for this fantastic offer, simply submit your testimonial for DupeFree Pro v2 via the testimonials page before the end of December.
Yep, it's really that easy – Submit your DFP testimonial via our simple submission form and get a free additional DFP license! You'll then be able to install DFP on another PC, temporarily move a license to an employee, freelance worker or VA, all while you continue to use your own copy!

If you don't need an additional DFP license, we are happy to give you a free add-on module of your choice for your current DFP license instead. Just let us know which you would prefer in your helpdesk ticket after submitting your testimonial and we'll make it happen for you.
IMPORTANT: **Testimonial Requirements**
To ensure your testimonial qualifies for this special offer, please submit a testimonial that properly demonstrates how DFP v2 has helped or benefited you in some way – preferably in at least 100 words or so. Please also include a head shot photo if possible. Single-sentence, spammy submissions, consisting of no value will be rejected. Please don't worry though, we aren't expecting 1000 word essays or anything like that, just a good honest decent testimonial demonstrating how you use DFP v2 and how it has helped you in some way. And if you submit something above and beyond what we expect, we may even be a bit more generous with our offering to you

But wait!… there's more!!…
In the giving spirit of Christmas, we've decided to make this offer even sweeter for you…
Our testimonial submission form can accept video submissions. If you decide to submit a video testimonial we will throw in a free Add-On Module license of your choice on top of the free Visual Editor [Core Module] license!! – this adds up to a real value of $98!
This is a fantastic offer which we likely won't repeat again, at least not for quite some time. We've had a great start to DFP v2 and really appreciate everyone who has gotten DFP during this early beta stage, so this is our way of saying "thank you and happy holidays!"

So, if you are a current user, or if you become a new DFP user before the end of 2011, submit your testimonial before the end of December to get your free additional DFP license! … And if you would like to also get a free Add-On Module included, be sure to make your testimonial a video testimonial – it's very easy, a webcam and YouTube is all you need.
Important: Once you've submitted your testimonial, let us know at the helpdesk so we can verify it and get you setup with your free additional DFP license and/or Add-On Module.
Jump on over to the testimonials page now and submit your testimonial via the easy to use form:
>>>> http://www.dupefreepro.com/testimonials <<<<
If you have any questions or are unsure about anything, just ask in the comments section below, or grab us at the helpdesk.
On a side note – we have some exciting things planned for DupeFree Pro in the new year so keep on the look out for what's coming!

From myself and the DupeFree Pro team, we all wish you…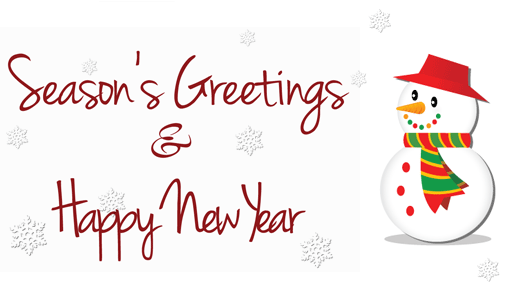 Special Offer Terms: By entering your testimonial you are agreeing to the terms of this special offer. The decision whether a testimonial qualifies for the offer is made by the DupeFree Pro staff and is final. The free DFP core and add-on module licenses are not exchangeable for anything else. The free additional DFP license is linked to your existing DFP license and a cancellation of your existing license would result in the additional license being canceled as well.